Action-Packed Group Fitness Workouts in Bozeman! Get Fit & Look Great!
Increase your physical strength, boost your metabolism and reduce risk of injury with group fitness classes at Main Street Fitness in Bozeman. Work with a group of up to 8 like-minded individuals working to reach the same fitness goals that you are.
Our coaches will guide you through group fitness exercise routines that are sure to provide you with the results you want. We want to challenge you to become your best!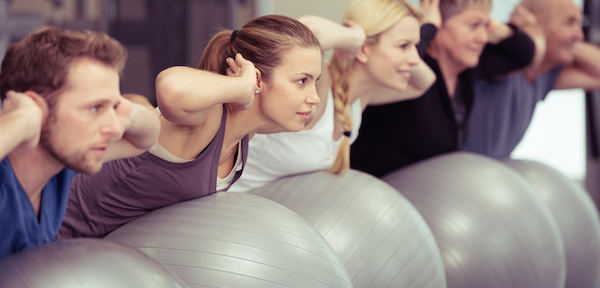 Get Results You Can Actually Maintain at Small Group Training in Bozeman!
This is a great program if you don't need as much individualized coaching, yet you want the accountability to achieve long lasting health results. It's easy to get to the gym and become overwhelmed or not really know where to start. Our group fitness classes in Bozeman will provide you with the direction you need to get the most out of your time at the gym. This is a perfect class for individuals who are on-the-go and need a quick, yet effective workout!
At Main Street Fitness, our intense, full-body workouts are adjusted to meet the needs of people at all ages and fitness levels. We work with anyone who is ready to increase their fitness. Below are just a few of the benefits you will experience from group fitness:
Increased muscle tone
Weight loss
A supportive community
Diminished stress levels
And much more!
At Our Gym You Can Start Getting Results Today!
For more information, or to sign up for group fitness classes today, simply fill out the short form on the side of this page. We will get back to you as soon as possible. We look forward to seeing you!